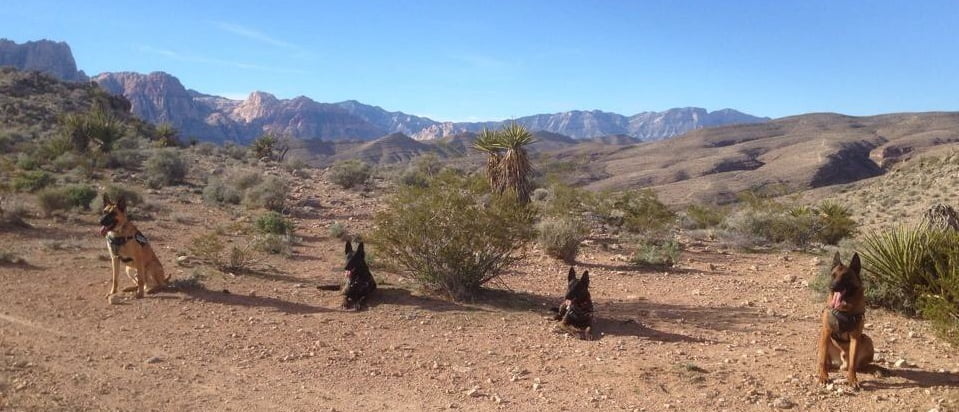 K9 By Design: Puppy to Command Dog in 12 months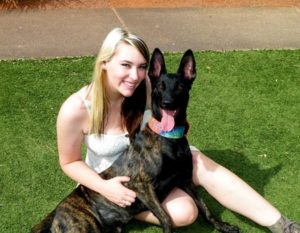 Command Dogs of Las Vegas has pioneered this revolutionary concept "K9 by Design" as the most innovated program available within the dog industry. This program allows you the opportunity to own a precisely trained level 1,2, or 3 Command dog while you and your family can participate throughout the entire process right from the very beginning. You can enjoy and participate in every step of raising your future protection K9. We have a very select breeding program with one goal; to produce Family Protection dogs that will be genetically healthy, social, loving protectors. Our breeding dogs, both here and in our locations in Europe, are not the average kennel dog who spends his/her time waiting in a kennel to reach the age to begin their training. All dogs in our breeding program are working family protection dogs who we believe to have the wonderful qualities we wish to reproduce. From the day they are born they are held and loved on by our staff and their children. This early family imprinting is a very important part of making a Command Dog.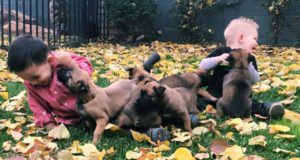 Our K9 by Design program allows you the ability to hand select your puppy whose DNA has been strategically created and customized exclusively for this program. Your puppy will be ready to go home for the puppy bonding period on average at ten to twelve weeks. Your puppy will go home with detailed instruction and constant ongoing support to assure that you are doing all the right steps to assure your puppy has the best possible chance of becoming your dream K9. The puppy bonding process in on average a thirty to sixty day period. At this time while the puppy is home bonding and getting accustomed to its surroundings, this would be a great time to select a name and what language you desire the dog to be trained in. You may choose from our exclusive list of languages available.
Once this family bonding period has been completed, your puppy will return back to our professional staff to begin the learning process of being a K9 by Design. We begin by teaching the puppy to "LEARN HOW TO LEARN". This is a highly critical phase of training and must be done in a precise manner so the basic obedience commands are mastered at an early age. During this time the puppy is introduced to a extensive socialization process and completing the basic manners skills necessary to proceed your dream Command Dog. On average your puppy will be back with our staff for a two to three week period. This all takes place in a non kennel environment living at home with the our professional trainers experiencing the real time living situations; family dinner time, kids playing in the pool, visiting the local park, pizza delivery person, mailman, doors bells ringing, drives around town, neighborhood walks, being used as a pillow by the kids during family movie nights, and the list goes on. These are very important real situations that the average dog in a kennel waiting his age to begin his/her training misses out on.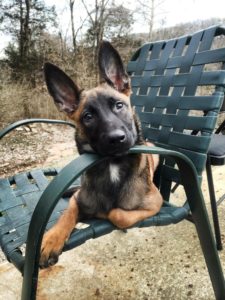 After the completion of this first step of training your puppy will return home with you. You will enjoy your puppy during this time and while the bonding process continues your puppy will have the foundation in place for his future success as the program continues with our guidance and support as needed. Your puppy will return again to us at the approximate age of six month old to begin the next crucial step of the program. Your puppy will learn off leash voice command obedience that is crucial for you to safely control your finished Command Dog. Another key component of this step of the K9 by Design program is to develop the puppy's natural instincts which is the basic fundamentals necessary to begin the protection exercises at the appropriate time.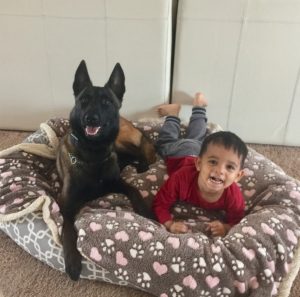 At this point we have now graduated to the handler development phase. During this phase, the puppy will return back to your home and attend weekly small group sessions with our professional staff to practice your handler skills with your dog. This is a great opportunity for every member of your family to learn to handle and control your future Command Dog. This is also a wonderful opportunity to work with your dog closely around other dogs and people assuring you that your dog is safe, social, confident and friendly around other people and animals.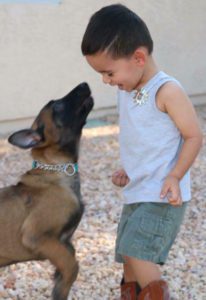 After achieving this phase of training, and based on the program you have selected for your dog, this would be the time we would move onto the advanced level of obedience that includes acclimation to excessive crowds, airplane manners, and hotel acclamation. At the age of ten to twelve months your dog is ready to return to our professional staff for the final stage of training, the Protection Training, making your K9 by Design a Command Dog. This part of the program is customized to your personal needs and requests. The level of training that your dog will receive and the time required will be based on the level of training you have chosen for your Command Dog. Our K9 by Design program is an unique program and no training program exists offering the extensive hands on development, accompanied by the most sophisticated training that it takes to build your dream dog that we call a Command Dog. Please feel free to contact us to answer any detailed questions that you may have pertaining to the "Canine by Design" or any other programs that Command Dogs of Las Vegas offers.