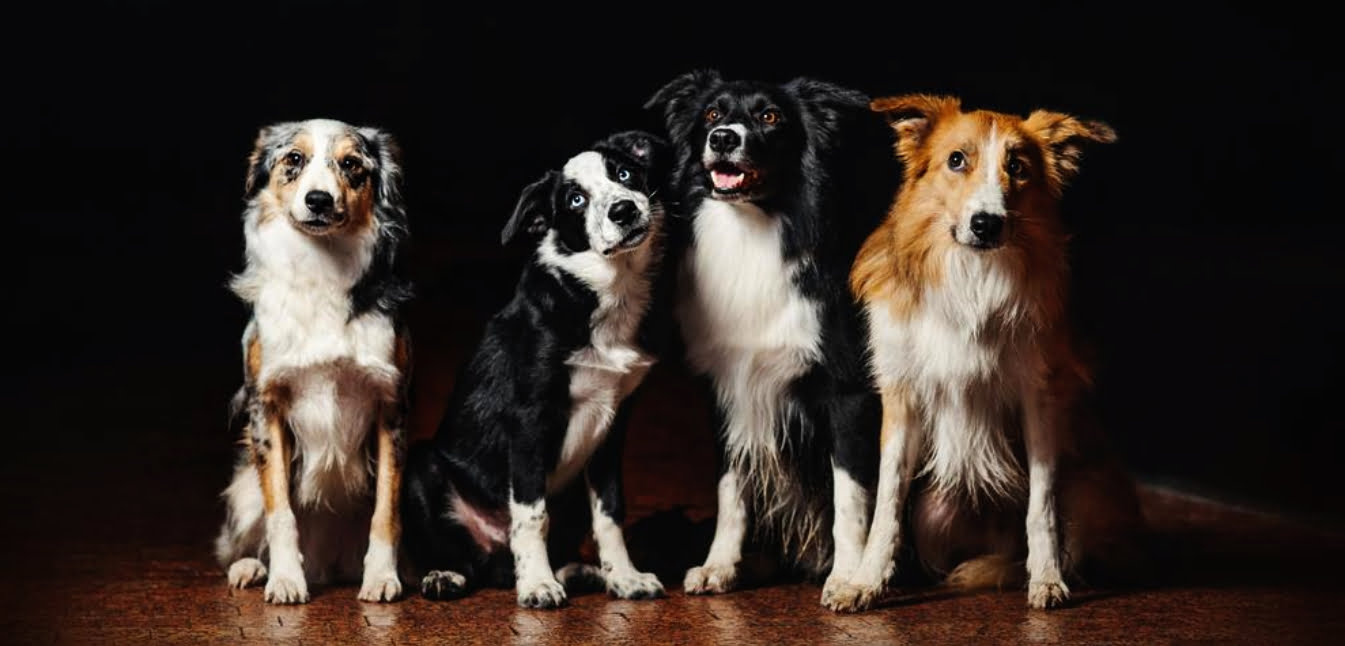 A Referral . . .
is the highest honor a business can receive from a customer . . .
Professional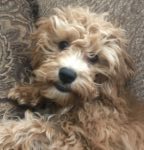 My dog learned so much, thank you, Terry, Zack, and Josh❤️We will be back for sure. My heart ❤️ is full . Your knowledge and kindness is over the top!!! We will be back . Thank you with my highest respect. ❤️❤️❤️❤️❤️❤️❤️❤️❤️❤️❤️❤️❤️❤️❤️❤️❤️❤️❤️❤️❤️
Nancy C
These People Are Amazing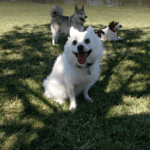 Club K9 took great care of Sherlock. He's a pretty nervous dog, and doesn't like noises and new places. But they trained him out of some of his more aggressive habits when he was younger, and he was excited to see some of his old trainers. And I knew he was safe, well taken care of, and secure while I was out of town. Everyone there loves dogs, and he wasn't trapped in a tiny kennel which he would have hated. He took some time to warm up to the new environment and they were patient and loving with him. I can't recommend them, and their off-leash training! enough to anyone who wants to train their dog or board them. These people are amazing.
Marcia Rands
Very Clean And Caring Workers.
Bob Neil
Great Place To Board Your Dogs
Great place to board your dogs. Was gone for 4 days, and I received a picture every day. Dogs were boarded together. I will definitely come back when I take my next trip.
Andrew Van Ness
Very clean. Professional staff. Organized.
Bob Neil
Highly Recommend Club K9
My boss took her dog Miso here to get service dog training. We are soo satisfied with the results. But what we really loved about club k9 is during her stay and after she graduated Zachary was always available to hear our concerns and or questions. He is very kind and never was bothered with the amount of questions and calls we had. After Miso graduated and we encountered new problems and new surroundings he was always available to hear our concern and tell us what he felt like the best plan for her moving forward! Highly recommend club k9!!
Princess Jessi J
Great place!
Very busy, many customers. Great place to train your pets to learn and obey commands.
Christopher Beck
Thank you!
Tarandeep Kaur Pannu
Nice Owners
The owners are nice an are willing to talk to people to fix any issues someone may have.
John Hobs
An Amazing Experience
Club K9 has been an amazing experience. These guys are nothing but professionals and it shows with the quality of work and effort they put into each dog. I took my dog "Dani" in for service dog training and she is now nothing but amazing. The best part with Club K9 is they don't just train the dog but they train the owner/handler not many places I have seen do this. I took "Dani" to school after completing her 6 week service dog training program for the first time and she was nothing but exceptional. Zach, Josh, and Terry have been nothing but supportive through training and true professionals of their craft. I look forward to working with the team at Club K9 for years to come. I highly recommend Club K9 for all training services.
Mike Wilson
Club K9 Is Impeccable
I just want to say the service they have here at Club K9 is impeccable! They are very accommodating when it comes to any questions or concerns you may have . My dog Draco has stayed over night before and I recently just dropped him off and he seemed jus as excited as the last! I also appreciate that they send you emails and pictures of your fur baby so your mind is at ease while your away from them . If your looking for a great place to have your fur baby boarded or trained this is the place to go ! If you guys have any concerns or questions make sure to ask Gina she's super helpful !
Jade Martines
Thank You Club K9 And It's Very Caring And Knowledgeable Staff
My family just brought home a puppy and quickly realized we were over our heads. Our breeder was not willing to help us with our questions and concern and we suddenly felt over our heads and were desperate for help. I found several local training company's on the internet and phoned the several that stood out. Club K9 stood out for amazing reviews and videos. After speaking with the receptionist on the phone I learned that our puppy was too young to enter into any of the training programs. :(. The next thing that happened, was not at all expected but the reason for my review. A woman came to the phone and spent over 30 minutes giving me crucial information on what we needed to do to give our puppy a great beginning. Things that we had honestly not even thought of or been told by the breeder, but they made complete and total sense and gave me an understanding what we needed to do. I appreciate it that she took a large amount of time out of her morning, listen to what I had to say, and cared. She was happy to walk me through exactly what we needed to do to get a great start with our puppy. It was very obvious to me that this is the company that we will be using in the future. Her knowledge was amazing. It's just been a short time and her advice has already made a huge difference. And Our family now feels like we have a grasp on this new puppy and then we will be successful. I wasn't looking for the time that she spent. The detailed advice. But this has restored my faith in people willing to help in a way that they can. Thank you to club K9 and it's very caring and knowledgeable staff and we look forward to seeing you when your puppy is a little bit older and able to attend one of your training programs. I believe that your Time spent with the phone on me will make our experience with their puppy sucessfour family. and he will be able to be a long-term member of our family.
Andrianna Ritter
I Highly Suggest Club K9
Just from walking inside you can see the care and respect Club K9 has for dogs. I was greeted very respectfully and I couldn't help but notice how visibly clean this facility is. I believe with no doubt that I'd trust this company to care, train and handle my dogs. If you are interested in boarding or training your dog, I highly suggest Club K9.
Nicholas Mcnamara
This Place Is Amazing
I walked in the door looking for a place to keep my dogs while my wife and I travel. I can tell you the first thing that I saw was a beautiful clean place with no zero odor. This is not what I found on our morning of looking at places to keep our dog. So right off the bat this place stood out. When I talk to them about our two little monsters the first thing that they told me was that our dogs needed to have a little bit of discipline. My wife was the first to agree that the dogs are out of control and that they do need some training. After speaking with them for a bit we decided the best thing to do for our babies was to put them in the stay in train program. My wife was the first to agree that the dogs are out of control and that they do need some training. This means that while our dogs are staying there boarding that they will also be in a training class. So when we get back from our vacation our two little bad dogs will be respect us and listen to us, this is going to make our house and our life so much more enjoyable. I'm excited that the barking and jumping and all that other ugly stuff is going to stop I'm also glad that they're going to teach us how to handle the dogs and then we're going to keep going to classes once we get home to make sure that they behave for us once we go home. Not only was I looking forward to our beach vacation but now I'm looking forward to coming home to great dogs. Very clean place, very knowledgeable staff, there are very well staffed with people everywhere. The place smells great all the dogs look very happy. And I'm sure dogs are going to have a nice time here
Jose Monterro
The Results Are Just Great!
Just got our second dog home from Club K9. Our first dog was so great that we sent our second new rescue here as well. The results are just as great as the first one, the staff is just as friendly. We're also very happy to see all of the old faces and it's nice to see a place that doesn't have a high staff turn around. Our dogs love it here and we love it here too we're also happy that we can bring our dogs back when we need to travel for boarding and know that they'll be well taken care of. Thanks Club K9 for having such a great training center and doggie hotel. Thanks for making our dogs tails wag and they're very excited every time they see your staff.
Robert Vanguard
This Is A TEN STAR Review
This is a TEN STAR review for the manager and the front desk girl who answers the phones. (I was in here for a assessment of my dog to see what class he should best fit in.) A full on crazy lady kept calling and screaming on the phones so loud I could hear her. Both staff stayed very calm with her and really tried to reason with her (despite her crazy screaming at them) from what I could tell her two dogs are rescues and she thought she should get free or huge discount training. She didn't think the waiting list or prices apply to her. Despite her nasty language, threats of posting bad reviews the staff stayed calm and polite. On another note, despite the phone raging call after call by this women I was very pleased with my assessment and the knowledge and advise. My dog will be returning for class and we are excited.
Amber Samanski
My Dogs Loved It Here
My dogs loved it here. I was first not sure how I felt about the "members only club" thing. You need to have either completed a training program here or take your dogs in for a day to gain membership. It's a earned thing not given. I liked the idea that not all dogs are accepted. My dogs are house pets. Spoiled and not use to that typical kennel barking. We showed up for our day of scheduled evaluation and I was very pleased with the calm and quiet zen atmosphere. The place was just relaxing. Smelled fresh and all the dogs were just chillin. Some playing, some napping, some just laying and watching tv and some with staff. I loved the bedrooms and very large room that was like a living room. I left my puppy loves for the day, I got adorable photos and told my dogs fit right in great. I think it's a great idea to introduce them for the day to see how they like it before leaving them for two weeks. And I'm really happy … call my snobby .. that my dogs won't be around barking obnoxious dogs that would make them miserable. I LOVE the private club concept. My two week vacation is booked and my dogs are going to love their stay.
Mona Langley
They Are Exceptional
I have used Club K9 for multiple dogs. They are exceptional in their knowledge and care of dogs. Terry, Susan and the other trainers know the minds of the dogs in their training programs so well that I've never seen them fail to get the results they are after. From the tiniest breed to Great Danes, I've seen the same incredible results with both. They make your dogs a pleasure to have at home or in any public area. Their boarding facility is a modern state of the art facility where your dogs are safe and cared for.
Caroline McGee
Five Stars Isn't Enough
Five stars isn't enough. My dog has been home two months now from training at Club K9 and I've waited to write my review until I have completed my full program. I did the off leash program where my dog stayed and trained at their center for four weeks. I didn't see him for the first two weeks and began my part of learning what he had learned week 3 and 4. After taking him home the program included four weeks of lessons for us to go to small group classes to polish our skills and make sure we had it. We have finished this all and my mutt is a rock star. My shelter dog is ready for his own tv show. Honesty I did doubt he could do what I saw on their Facebook videos but he has totally nailed it. The trainers here are amazing and really worked with him in a special way based on his little rescue quirks. Thank you to Zachary, Terri, Josh and all the other trainers and staff that took such care of Mutty.
Leslie Lamb
It's The Best Place We Toured
Just did our tour and evaluation for training program. Very super clean place with nice people. I can say it's very pretty inside and I like the place. I like the rooms my dog will sleep in. There were many many dogs here and no barking or bad stuff. All dogs are happy playing with people or training with a trainer. It's the best place we tour and finally we sign up to a program and found good place. Great place and everyone should go see how nice.
Sam Sapporo
Love The Place!
Shout out to Zach for all his help answering all my ridiculous list of questions. He was patient and made me feel educated on how it all works. Excited for my dog to begin training. Love the place.
Nelson Alpine
They Are Very Kind Professionals
This is the second time we have had our Cane Corso, Pharaoh, here and this time was just as good as the first! His first stay was the 2 week training program and this time around we needed to board him for 8 days and I was more than comfortable dropping him off knowing he was in good hands. Pharaoh even got excited as soon as he saw the trainers when we dropped him off!
We were able to fully customize his stay while in their care, which included: graduate tune up where he could join the current training class, one-on-one training every day, and bedtime stories with a belly rub (which sounds silly, but we wanted him to get round the clock love while we were away)!
One of our favorite parts about the entire experience was the photos we receive of him which we were told would happen each day of his stay. The only thing I would change is the consistency of the photos being sent as well as some content to the photos.
Unfortunately two of the days were missed and it would be cool to get a recap of what he learned/made progress on that day. However, they have a lot of pets to care for so it isn't anything to fret about, the pictures we got were always one of the highlights of our day that we looked forward to!
If you're debating on leaving your pet in their stay, don't hesitate! They are very kind professionals that will take great care of your loved ones. Thank you for taking care of our Pharaoh Club K9!
Taylor Chesney
Thanks to all!
Highly recommend. My dogs were a mess and are now dogs I'm proud of. Thanks to training guys Terry, Zac, Marco, Josh, Gina and all the great people who help the trainers take such great care of the dogs. Thanks to all.
James Bravado
Very Impressed
Beautiful place. Staff was very friendly. Answered all my questions. Got to watch some of the dogs being trained. Very impressed. Dogs there to board looked happy too. Will use in future.
Ginger Martin
Great Help
Great help by Zachary for getting my account set up and calling my vet for shot reviews I've lost. 🙁 I do Love the web access account now that I've played with it. I see it's simple. Shout out to being green! I loved all my signed paper were done before I came in. Lady that took my dog was sweet and my dogs loved her right away. I got attention immediately even though they were super busy. Great staff. Hawaii here I come !
Yolanda Ballard
The Only Place I Trust
The only place in Las Vegas I trust to care for my dogs.
Brett Barker
The Happiest Place On Earth For Dogs
Possibly the happiest place on earth for dogs. Happy dogs with wagging tails and not the usual crazy barking and funky dog smell that hits you when you walk in the door. I counted over forty dogs laying around relaxing and watching tv. Lol 🙂 some more dogs playing I could see in a glass room and a class of good dogs in doggy school. Friendly staff. What a great place and made my reservation.
Jessica Perry
Highly Suggest!
Highly suggest to trust with your dog. Very nice people. Amazing happy with my rescued dog with his training. Thank you Zachary, Suzan, Terry, Josh, Marco, Nicole, Sacha, Gina and all the rest trainer and caring help. He's great happy dog now.
Sandra Knight
Can't Say Enough!
Can't say enough to praise the training. My rescue has issues. PTSD. anxiety, stubborn and serious aggression. I was on my last prayer cause he's been kicked out of other centers. I know if it didn't work out it was his last chance. The trainers here found a way to get into his little messed up pea brain and communicate with him and I started to see a new dog. He's now as well behaved and performing as the videos I've seen of here and we are beyond grateful. We have a happy safe dog we love and he now shows us love. Thanks to all the trainers and staff. We follow what you taught us and our family is whole. to praise the training. My rescue has issues. PTSD. anxiety, stubborn and serious aggression. I was on my last prayer cause he's been kicked out of other centers. I know if it didn't work out it was his last chance. The trainers here found a way to get into his little messed up pea brain and communicate with him and I started to see a new dog. He's now as well behaved and performing as the videos I've seen of here and we are beyond grateful. We have a happy safe dog we love and he now shows us love. Thanks to all the trainers and staff. We follow what you taught us and our family is whole.
Ronny Williams
We Will Be Back!
We boarded Nakita for the weekend and did a brush up training after her puppy classes a month ago. As usual she enjoyed visiting with other friends and watching a movie. The updates provided by staff and the photos are appreciated. I posted Nakita dressed for Memorial Day. We will be back for more boarding and Service Dog training when she is older.
Don Knight
We Are So Grateful!
Our German Shepard joined our family when he was 8 mos old and had not been socialized at all. We take him out in the boat, on quads, in the motor home and anywhere we can. HOWEVER, we were always on duty watching where there were other dogs, kids and attempting to keep people from petting him as we never knew what his reaction would be. It often was not a positive experience. It's been exhausting being on guard for us all the time. He is such a loving dog and wants to please us yet We knew he needed more than we knew how to give/teach him. So, he is at school at Club K9 and we are so grateful for his progress and look forward to learning all we can to be the best handlers so we can open a whole new wonderful world together. I wholeheartedly believe education like this should be mandatory for every dog owner!
Christie Kraemer
Gracias!
Gracias por cuidar de mi Luna y mantenerme al corriente de su estado con ustedes.
Socorro Ramos-Leyva
Loved This Place
Today is the day that we took the day to tour local facilities for our upcoming six week European cruise. Our dogs are our children and this is a big decision for us. We chose to look at the top rated facilities based on internet reviews. Our dogs are well behaved house pets. The items we had on our list are noted and what we found is detailed
1). Friendly and caring staff; very impressed. Friendly and took time to ask many questions about our dogs. Really cared if their facility was a good fit for our dogs.
2). Odor and Cleanliness; ZERO odor. Super clean.
3). The explanation of how things work and/or a tour; No need for a tour. It's a glass bubble and we can see it all from the lobby. All the dogs and staff. Playing, laying and resting and literally no barking. Super glad to see happy relaxed dogs.
4). Staff to Dog ratio; Exceptional.
We visited 5 places today … review left on each one. And we reserved our dogs stay here. Great find. What an amazing concept.
William R.
Beyond Thrilled
I'm beyond thrilled with the progress that my dog, Honey, has made. Thank you so much, in the two weeks she's been there, she has learned so much! I am so happy. I miss my Honey. See you next week! They gave my Honey a room, and a cot! Absolutely no cages. This place is absolutely wonderful!
Nancy C
A Retreat for Hercules!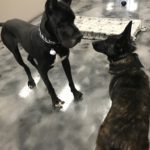 My husband and I have been looking for a day care and boarding facility for our Great Dane, Hercules. Of course it had to be perfect! Well Club K-9 is the BEST! Hercules is 2 1/2 years old and hasn't had a lot of interaction with dogs other than in a training class. On his first day at day care Club K-9 had him playing with another dog and they even had photos for me! I love that there are NO BARS on the kennels. They actually call them rooms. And to get a 6 x 10 room for this guy did not cost me an arm and a leg! We just finished our first over night with Club K-9 and Hercules did great. We are so relieved to have found a place that will care for him and give him the interaction and attention needed to not feel so far from home. PEACE OF MIND is PRICELESS! I would recommend Club K-9 to anyone!
Kimberly W.
Knight
We love Club K9. Our knight has been boarded there several times and we did training. He learned so much and we'd highly recommend using them. They are sooo good with the dogs and Knight loves to go visit!
Sharon/Ken J
Always First Choice
The amazing staff at Club K9 always take great care of our baby! Our Niko gets excited when we get there because he knows and loves them as well. The place is clean and each room has plenty of space. I would recommend them to anyone.
Shirley E
Great experience!
Great experience! First time we have ever left our 2 "kids" and we were extremely nervous. We were at a conference in Vegas for 5 days. They are little with a big dog attitude. We were able to call and check on them. We were sent pictures. The morning we picked them up, they were bathed and waiting for us. We will definitely use Club K9 again!!
Molli M.
There needs to be a 10 star rating for Club K9!
There needs to be a 10 star rating for Club K9! All of the staff are so friendly, professional and very knowledgeable about dogs and their behavior. I signed Dakota up in May for the six week service dog training with Club K9. I am so thankful to Jeannie, Josh, Susan and Terry for all of the attention and care Dakota received. I knew Dakota was in great, caring hands the first time I dropped her off. Susan took extra time out of her busy schedule to help me get Dakota on the right track with her food allergy. I can't say thank you enough for her knowledge and assistance with Dakota. My first conversation with Jeannie left me very impressed. She was extremely patient and kind with me on the phone. She answered all of my questions and addressed my concerns at the time. Josh and Terry were excellent in teaching me how to handle Dakota. They both made the classes very educational and fun. They were both patient and would answer all questions that I had. Club K9 is excellent all around from the staff to the facility. I recently just boarded Dakota with them for a few days and knew the whole time that she was loved and was well taken care of. Thank You to all of you at Club K9!
Nicole R.
I have had 2 excellent boarding & training experiences with Club K9.
I have had 2 excellent boarding & training experiences with Club K9.
When I first called & explained my specific training need for my German Shepherd, I spoke with Susan.
She was very informative & offered to come over & meet me at the Club K9 facility, even though it was a Sunday, late afternoon, and past their regular hours of operation.
I did meet her there & she & one of their trainers evaluated my dog & made some suggestions. She & the trainer who was going to be working with my dog were both very kind, informative & helpful. I left my dog, feeling very confident that he would receive the brush up that I was seeking!
When my dog came home, I was very pleased with the positive progress that the Susan & her trainer Josh, had made with my dog. I could not have asked for a better effort, cleaner facility or better communication.
Plus the raw dog food which Club K9 feeds is a great value & my dog actually put on some much needed weight.
I have since have brought my female German Shepherd to Club K9 & am very happy with the training which was provided to her.
The facility, staff & the professional & personal attention they provide rates 5 stars plus in my opinion!
Both dogs love the employees, trainer & Susan. It was obvious that the staff at Club K9 were very kind to my German Shepherds, and delivered very obedient, well trained dogs back to me. The owner training was very nice and allowed me and my family to learn how to work with the dogs to get them to achieve their best performance.
Club K9 is entirely competent & understands how to fearlessly handle large, "protection dogs", as we as any & all other dog breeds from my observation. They are total Pros!
I highly recommend Club K9!
Debby W.
Thank you all again at CLUB K 9 on a job well done!!!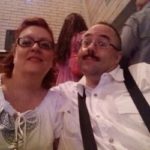 We took our 3 year old Bella there for an 8 night stay. The staff is very prompt and professional at what they all do. They will email you daily and send pictures of your pet. This was something to look forward to! Jeanne was fabulous at the job she does and her guests services are outstanding! They will always stay in touch with you. When we picked up Bella from her 8 night stay I was concerned on how she may have done. The staff worked very hard with Bella because she has had some very skittish and nervous issues . They said it took a couple of days but Bella started to preform as somewhat of a normal dog ! This brings me great joy and I'm sure all the staff! I recommend this 5 Star place for all families and their wonderful pets! Happy vacations to all families!!! Thank you all again at CLUB K 9 on a job well done!!!
Kurt N.
This is a great place to take your dog!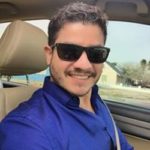 Can't say enough good things about this place and their great staff. The trainers are very proficient and professional. What I liked most about the trainers is that they approach issues with your dog based on his/her needs. Dogs are like people each brain works differently. if you or your dog are not understanding the method, they teach you different ways to get the same result. This is a great place to take your dog! The property is very nice, clean and safe for all dogs. I highly recommend Club K9 for all your dog training needs!
Christian C.
The Staff Is So Awesome!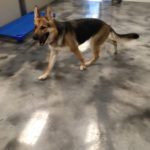 Well where can I start, my husband and I were looking for the perfect place to leave our beautiful princess cause we went out of town on a mini family vacations, so I did a lot of research and by a lot I really mean it ,I googled like 20 places and I didn't trust any of them, when we drop her here I was afraid too , this was the first time she was boarding and also I was worry cause she didn't knew how to socialize at all , every time she saw other dogs she just barked and she couldn't ever played with other dogs as well.
So when we dropped her here I cry I bit ( I know I overreacted a bit lol ) , the staff is so awesome they treated her so so well, they kept me updated with mails and photos when I asked them about how was she doing, they even helped her to socialized with other dogs as well
I really liked this place cause they never discriminate her for her breed, I felt so good leaving her with other dogs of her kind.
Thank you for the patience Guys we'll definitely come back!!!!!
Kat C.
I couldn't have been more pleased with my experience.
Was in Vegas visiting a buddy and needed a place for my pup to stay…. my buddy recommended Club K9 after having a great experience with his dogs and I couldn't have been more pleased with my experience.
The team there were very kind and even gave me updates on my pup throughout his stay. I highly recommend Club K9!
Mike L.
We will definitely be back when needing to board our dog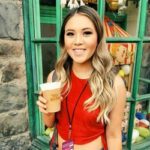 We enrolled our Cane Corso in the 2 week training class and we are very excited with the results! Our pup had aggression towards other dogs and the staff was very helpful and knowledgeable about correcting his behavior. They adjusted his training to cater to his aggression and when we went to pick him up, it was awesome to see that he could be comfortable in his place next to other dogs.
It was difficult for us to drop our boy off for two weeks, but the staff was extremely kind and allowed us to message them for updates on how he was doing and his progression, which made our time without him much easier. I only wish they included photos/videos of him so we could see! Either way, I was very comfortable knowing my dog was in good hands.
Terry was awesome as well! He was very helpful in teaching us how to handle our dog and you can tell how talented he is when training. He explained everything we needed to know and made sure that we would keep in touch to update on Pharaoh's progress.
The location isn't the best, but facility is the nicest I've ever seen. It's honestly beautiful inside and you really wouldn't expect it before you walk in. Very clean and doesn't smell like cleaning products. It's organized and the dogs are safely kept in nice spaces.
We will definitely be back when needing to board our dog and eventually enroll him in service dog training! I would highly recommend Club K9!
Taylor C.
Jeanne was helpful from the time we booked!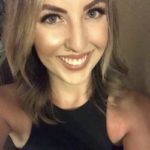 We've never boarded our pets before so we were a little reserved on where to take them. We researched quite a few places and decided to try Club K9 as they're more knowledgeable in handling bigger breeds (we have 2 sweet pitties). Jeanne was helpful from the time we booked to ask all the questions to ensure the girls had a good time. We continued to receive daily updates and pictures which made us feel more relaxed that they were doing settling in – even if they barked like crazy the 1st day! Thank you for making us feel more comfortable leaving Birdie and Willow with an amazing team!
Ashley S.
All in all, you won't be disappointed with Club K9.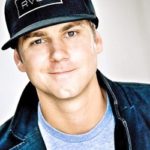 I recently relocated to Las Vegas from Southern California. While moving, plans changed last minute on our house and we were forced to push our move-in date 6 weeks. Because of this, we had to board our 3 dogs.
I looked on YELP and discovered Club K9. The night I was coming in I unfortunately was going to arrive an hour past their closing…. I needed a place for my dogs, though … they actually stayed open so I could drop them off. They were a lifesaver! I couldn't have been more pleased with the facility and staff. Between the daily updates with photos; and the constant professionalism by the entire team, I will never board my dogs anywhere else. I ended up signing one of my dogs up for training, as well. All in all, you won't be disappointed with Club K9.
Tony B.
These Folks Are Great
"I'm not a fan of the correctional collar.
Having said that I think it is appropriate for the initial Training
and perhaps a few weeks after training.
The Club-K9 is a well organized facility and the staff are all friendly
and well informed.
It was a pleasure working with all the staff
Ron
Susan is the most caring animal lover you will find.
All I can say is that Susan Loves Animals!!!
She has a full house of her own animals at home and is one of the most kind and caring people I know.
She also is a super smart business woman. I would not hesitate to have a pet – work and stay with her at her Club K9.
She is the Best!
Pamela Tomlin
Awesome place!!!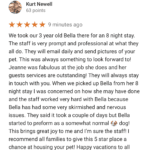 The best you can ever find:))) I recommend for all families to bring their pets in for an awesome experience!!! We enjoyed everything!!! Staff is very prompt and very professional!!! We were bless!!!
Kurt Newell
Top Notch!
We had never taken our 3 chihuahuas to a kennel and this one was wonderful!  Jeanne was fantastic with our girls and made friends with them right away.  The facility and cleanliness are top notch.   It's the only place we'll take our pups!   Definitely a recommend!
Richard N
Loved The Daily Updates
Definitely recommend club k9 boarded my 6 month old German Shepard (Ragnar) for 6 days and I had peace of mind my whole vacation, I received daily email updates of my pup and some pictures, the staff is awesome and friendly, my pup was nice clean and relaxed when we picked him up I will definitely be back…..
Sergio L
This Place Was Really Clean
After having a bad experience with a Rover sitter, I decided to find a new place for my puppy, Freya, to board in. She's been boarded twice in her life and she came back sad with tears from both of them :(… she deserves to be in a better dog boarding environment.
I found Club K9 through Yelp and I read through all the reviews. I love that boarded dogs here are not in a cage and they have space to roam around in their rooms. The facility is very clean with no offensive odors. The staff is super friendly and they are definitely dog lovers. Jeanne has been great with Freya. She sent me photos and updates via e-mail/website on how Freya is doing, which helps me ease my mind while I'm at work. Freya came back home a lot happier that she cried happy tears this time 🙂
They do offer a lot of options during the boarding, such as training, grooming or reading your pup a bedtime story with belly rubs (I actually chose this one just to make up for the bad boarding places I've put her in). They do offer a Medical Boarding option, which I am placing Freya in after she gets spayed since I won't be able to watch her as closely as I want to for the next few weeks.
Overall, I am happy with Club K9 and I will definitely board Freya here again when I don't have anyone reliable to watch her while I'm away.
Grace B
Our Experience Was Amazing
We had to board our 10 month old Goldendoodle last minute after our caregiver was no longer able to take him when I traveled out of town for my sister's wedding. Having never boarded my dog before, I was very worried and nervous. After find only positive reviews about Club K9, my husband called and spoke to them and then went to check out the facility. The facility was very very clean. No urine smell at all. There were several dogs there at the time too. They use glass rooms instead of kennels and allow plenty of play and running time. Picking up our pup, he was thrilled to see us, but he still went back to the staff and gave them love as we were checking out too. He wasn't scared or acting weird. You could tell that he was very well cared for. We got almost daily updates and pictures while we were gone too. I'd definitely recommend this place.
Emily K
I Can't Say Enough About Club K9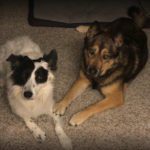 Our dogs were adopted about 6 months ago at the ages of 3 and 4. Prior to sending them to the 4 week off leash program, our dogs had no manners or training. They had no limits and were impossible to walk together due to their size and (especially the shepherd) wanting to take over. They were easily distracted and the border collie had severe anxiety, which resulted in some aggressive behaviors. Since training, we have a complete 180 in their mannerisms, behavior, confidence and overall sense of calm and control in our home. We can greet the mailman or food delivery without them charging the door. We can enjoy walks together and not worry about one or both pulling me in multiple directions, (or running ME through the neighborhood). I can't say enough about how much Club K9 has positively impacted our home and created a much happier and safer environment for both of them and our entire family. Thank you to the great team there- for training them AND US on how to co-exist in a much happier state of being.
Kbo B
Very Clean We Loved It
Our 3 furbabies just loved it! Jeanne did a wonderful job of taking care of our babies. This was the first time we have left our girls with anyone besides family and we could not have chosen a better place! Very clean and well-maintained. Next time we visit Vegas we will let the girls visit Jeanne again.
Jerri N
We Absolutely Love Club K9
We absolutely love Club K9! We were so scared we wouldn't find a trustworthy place for our puppy and they took such good care of her. She now loves going back and we feel at ease while we are on vacation! The pictures and emails throughout her stay are just wonderful. Thank you to the staff at Club K9. We are so grateful to have found a second home for our baby when we want to get away!
Brittany T
Amazing experience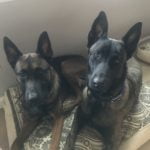 An amazing experience all around! From the clean facility and friendly staff to the superior training I am so happy. My dogs have learned so much and so have I. The staff was so patient teaching me how to work with both my service dog and personal pet who has new manners. Thanks to everyone for going above and beyond! Club K9 customized my dogs training to meet our specific needs. Our dogs can now go off-roaring near horses or to the grocery store with confidence. You have a customer for life! THANK YOU
Danielle W
The only place I Trust!
I have boarded my dog many times and he is always well taken care of. The employees are friendly and helpful. He is happy when I pick him up and I never have to worry about him when I leave him. I highly recommend Club K9!
Bonnie R
Susan and Terry are the best
I have had two dogs trained in the service dog program and they are awesome. I also use Club K9 to board my dogs. Susan and Terry have been very understanding about my home construction issues and they have always accommodated to fit my needs. They are awesome and I will never take my dogs anywhere else.
Victoria "Tori" Broadus
Telling all my friends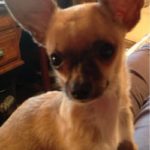 Nicest cleanest most reasonably rated boarding facility I've ever been to. Will def use again. Telling all my friends about it. Thank you all so very much for taking such good care of my fur babies.
Jackie A.
Very Impressed!
My two dogs stayed in a doggie suite and they seemed to have loved their stay. I am very impressed with how clean the facility is. I felt like I was walking into a fancy resort to drop them off. I've used Club K9 for boarding twice now and I was running late to pick up my dogs yesterday and Jeanie was kind enough to wait a few minutes for me to get my dogs. They came home smelling fresh and acting calm. I could tell they had been well cared for and had been getting their energy out because they were not their typical wild animal selves as they had been when I had been taking them to my vet for boarding. I highly recommend club K9 and will be using them again very soon.
Sarah M.
I am VERY Satisfied!
We  picked up my baby Miaa today from her stay at Club K9. It was her first time boarding there. They were  very  patient with her and they took care of her so well for the 5 days while she was there. They always gave me updates and pictures of her. I feel very comfortable her being there . She had fun got very comfortable and relaxed also happy she  loved Josh great costumer service very nice person   . Josh and everyone else took good care of her . I'm very satisfied about this place I recommend 100% to bring your fur baby's you won't regret I promise you. I can go and on about this place. I'm very happy . I will be bringing her back again and to train her . Thank you k9 /Josh .
Mariana A.
We will be coming back.
Just picked up blaze from basic training. They know what they are doing. I will recommend them to any one who is looking for a great place to train your dog. We will be coming back. 🙂
Pam D.
Thank you Club K9!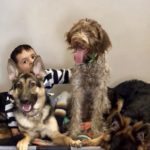 I started off taking my 6 month old puppy to another facility but was quickly not pleased by the open free for all and lack of attention the 25 plus dogs in one area were given. There was no place for the dogs to rest, if they attempted to they'd be harassed by the others. When you enter Club K9, the facility is bright, open, doesn't smell and you'll notice the dogs are in nice glass room enclosures. The people are friendly and knowledgeable. We enrolled our Pup into the 2 week board/train, which was hard for our family not having him home. Otherwise, there is a 4 week training he could have enrolled in. We picked him up yesterday, and just seeing him and excitement he showed that we were there was heartwarming. He's learned quite a bit, and now it's our job to keep up and improve on those skills he's learned. I'm so excited for the great companion he is and will be. Thank you so much Club K9… and we will be back for continuing daycare.
Becki C.
This Place is Amazing!
This place is amazing! Training is top notch and the boarding is a resort style for dogs. Big rooms, glass doors, open at the top, flat screens, music, classy environment and exceptionally clean! Cleaner than any vets office or boarding facility I've ever been to. Wouldn't know your at an animal "place". They are so caring and sweet to the animals, and do everything as you would at home. Can't say enough amazing things about them all for training and boarding. Best in Southern Nevada. They know dogs!?
Stephanie S.
Better than the last place I stayed,
My jaw dropped when I walked in the doors and this is not at all what I was expecting. I went in for a tour looking for a place closer to my home off the 95 and Summerlin Pkwy. exit I thought I was at the wrong place and it honestly looks more like an upscale nail and spa place. Large Tv's, crystal light fixtures, Shiny marble floors like the fashion show mall. I could see the entire place from the lobby, which made total sense to me once I was told that this open concept avoided me or anyone else needing a tour. Never thought of it but now I get how "tours" of where my dog currently daycare are a hazard to his health by exposing him to all the disease and yuck people carry in on their feet when they tour his current daycare and I understand the disturbance every time a tour guest goes in to his space to look at him. I never thought about it, but I now understand the harm and am actually upset that his current daycare lets stranger bring all their grime and foot yuck into his area and stare at him all day like he's on display. I know he barks at stranger and now feel awful that all day he's subjected to strangers touring his current daycare. Never thought that thru I guess. I am finishing out the month at his current spot and moving him over here. He is going to be in a much larger, cleaner, better smelling, brighter place and this is for sure the right move for us. Woooo Hoooo I am so excited.
Cyndie D.
A Great Experience!
I boarded my fur baby here while vacationing in Vegas. I was very impressed with the non kennel environment and loved my baby having his own room and not being stuck in a kennel. He was here ten days and was groomed and ready to go when I arrived. This is the first time I have ever boarded him when he did not lose weight during time away from me. I will definitely, return.
BG
The Best Place in Las Vegas!
This is the only kennel facility we use when we come to Las Vegas. The place is clean, secure, and modern. The staff is helpful and experienced. You couldn't ask for better!
Kathy B
Love The Indoor Training Room!
Blaze loves his new training facility. Especially the huge indoor training room to get out of our Vegas heat and wind.
Zachary D
Highly Recommend!!!
Great place! They treat my dogs like they are staying at the Belagio. Signing the pup up for the training program. Highly Recommend!!!
Kurt B
Smells clean and is bright and cheery.
Just did a one day Test night. Friendly front staff. Great guy who took and brought my dog. I loved that I could' see the entire area from lobby. I loved my dog not in a crate. The glass is so nice and I feel like the no bar atmosphere is much better for my dog. Huge place. Training room is just like a little home. Great concept. Will return when travel. Bye bye to my dog in a crate or in a room with jail bars on the door.
Becky E
Best I've seen yet
Just toured the hotel and daycare and sat in on a training session. I am most impressed with the design of the truly home like training room and the class was amazing. I hope my dog can do this at he end. Fingers crossed. The hotel area is nothing like I've ever seen of a dog boarding facility. Modern clean look, lots of glass, tv's everywhere, My dog will be happy here for sure when I leave to go out of town and I'm excited to enroll in a program. You guys rock. My mastiff can't wait to get started in class and stay at such a nice place. He might not want to come home.
Hector R.
Leave us a review... Thank you! We appreciate you.