Basic Manner | Behavior Modification | Off-Leash Voice Control | Service Dog
Leave your information to receive a call back about our training services.
Give us a call at 702-885-1111 or fill out the form and a member of our team will be in contact with you shortly.
Thank You!
A member of our team will contact you shortly.
Transform your life and your dogs life with training from Club K9
We offer comprehensive training programs designed to help you become the best pup parent and have a well-behaved, obedient pet or service animal.
We believe that every dog deserves to have an amazing relationship with their owner, and that's why we are dedicated to helping both you and your dog learn and create a lasting bond of respect and trust.
BASIC MANNER

2 Week In-Care Program with an Exit and Follow Up Lesson

Suitable for all dogs older than 16 weeks

Addresses accidents, jumping, chewing, and nuisance barking


Enjoy calm walks with your pup with basic leash training

Build a great foundation to kickstart your dogs obedience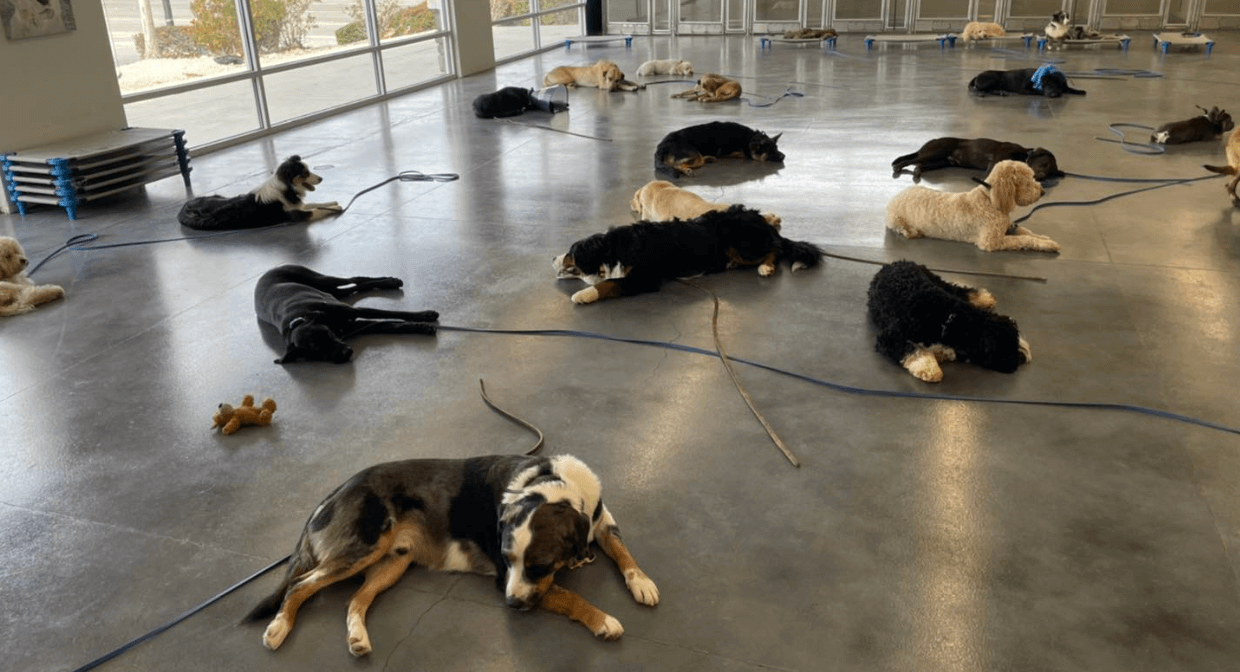 BEHAVIOR MODIFICATION

6 Week In-Care Program & 4 weeks of Bi-Weekly Follow Up Lessons

Stop aggression in its tracks, whether that'sᅠtowards people or other animals

Teaches your dog to be more comfortable and confident, less anxious, and better socialized

Enjoy off-leash voice control that could save your dogs life in many situations


Strengthen your bond together and develop a mutual trust with your pup like never before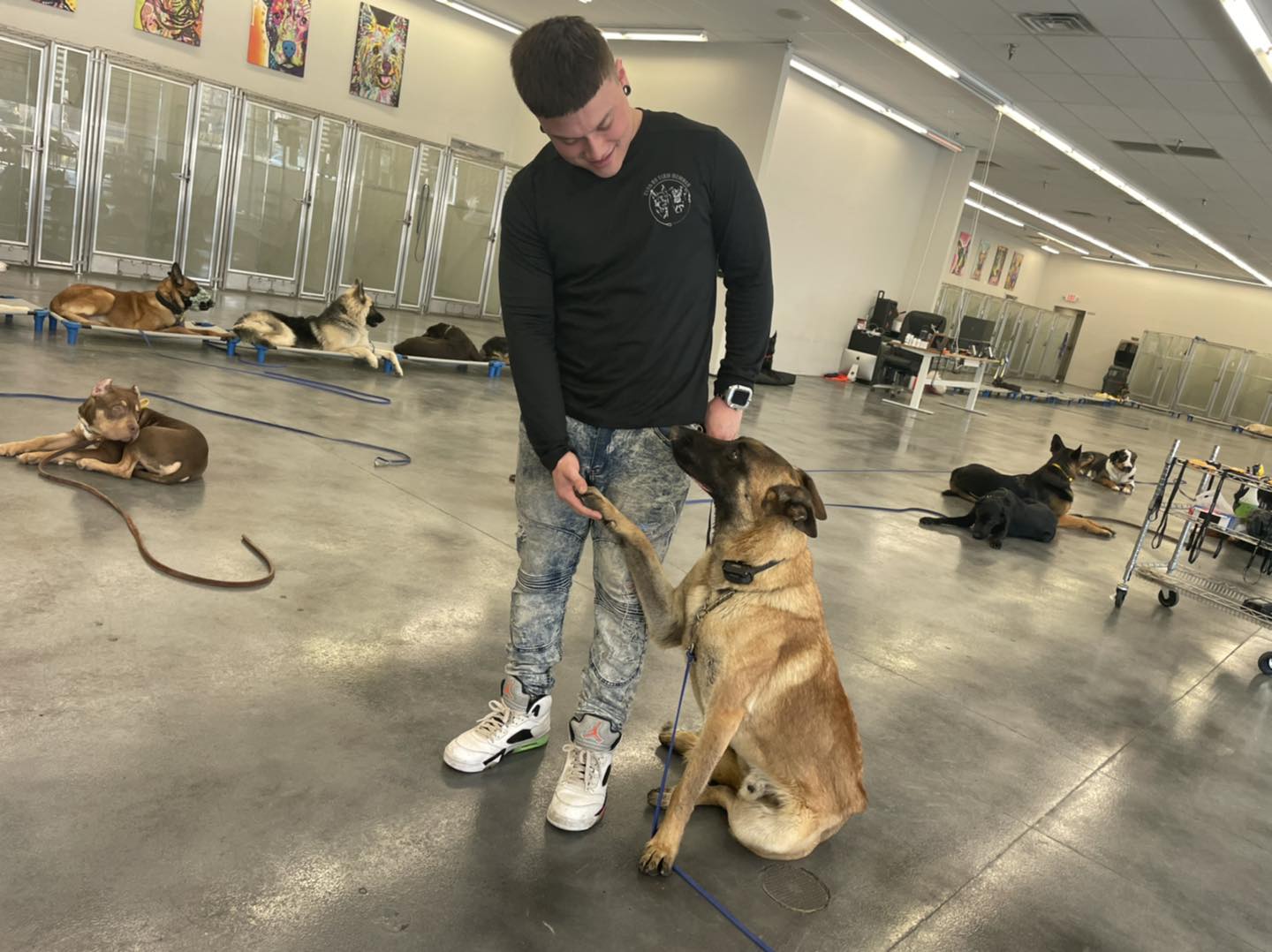 OFF-LEASH VOICE CONTROL
4 Week In-Care Program & 4 Weeks of Bi-Weekly Follow Up Lessons

Achieve an extremely well mannered dog indoors and outdoors

Your dog will respect verbal commands whether they are on or off leash


Proudly walk around your neighborhood with a dog that's under your control

Have the confidence to welcome guests into your home without having to lock your dog away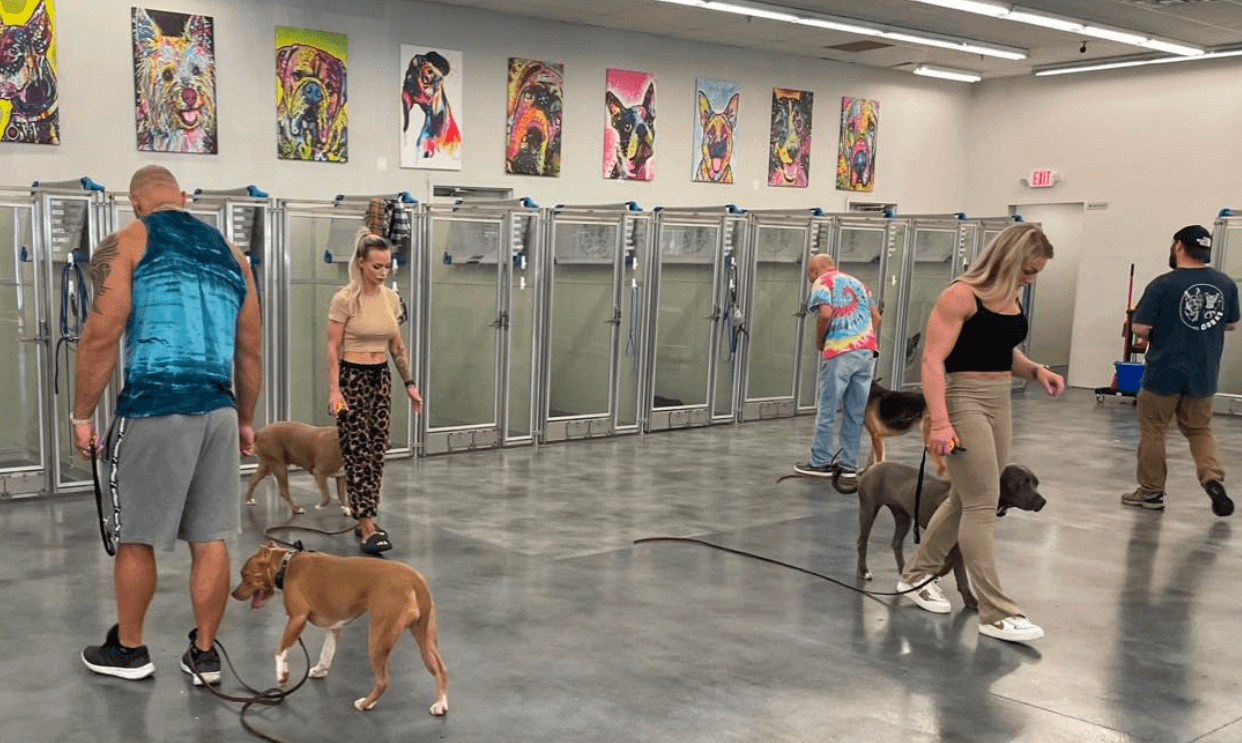 SERVICE DOG TRAINING

6 Week In-Care Program & 4 weeks of Bi-Weekly Follow Up Lessons

Designed to provide legal accommodations in accordance to Federal Law

Transform your pet into an off-leash, voice-command responsive, well mannered service dog

Your dog will respect verbal commands whether they are on or off leash


Travel with ease. Our program covers air and bus travel, ensuring ease during airport security screenings and peaceful behavior during trips.
Do I need to make an appointment, or can I just bring my dog in?
Club K9 operates by appointment only so that we can better care for all of our guests. Please call 702-885-1111 to schedule an appointment, or leave your contact information here to receive a callback.
Can I visit the facility before booking an appointment?
Absolutely. Our facilities are open to the public from 8am to 5pm, Monday through Sunday. To schedule an appointment for a facility tour, click here.
What vaccinations are required?
To keep all of our guests safe, all dogs must have recent Rabies, Bordatella, and DHPP (Distemper/ Parvo) vaccinations. In addition, we do require your pup to have an up to date clear fecal exam. You will be asked for proof of vaccination from a veterinarian.
Do you offer services to dogs that have special needs, are unaltered, or have behavioral issues?
Dogs with individualized needs, including unaltered dogs, are welcomed at Club K9. Please call us at 702-885-1111 to inform us about your pets needs when booking. Accommodations include private rooms, private walks, medication schedules, and more.
How old does my puppy need to be before we can enjoy Club K9?
We require puppies to be at least 16 weeks old before coming to Club K9.
What are the qualifications of Club K9 staff?
We proudly employ only the best and brightest dog experts that we have personally trained in house. Our team boasts real life hands on training with over 100 dogs every single month. All Club K9 employees have proven themselves to be some of the best caretakers and trainers around.
Schedule a 30-minute tour of our facilities. We'd be happy to show you your dogs new home away from home and answer any additional questions you may have.
Dogs trained at Club K9 are happier, less anxious, more respectful, and live more fulfilling lives than before.
Make the choice to better the lives of your whole family by allowing our skilled trainers to create a better relationship between you and your pet.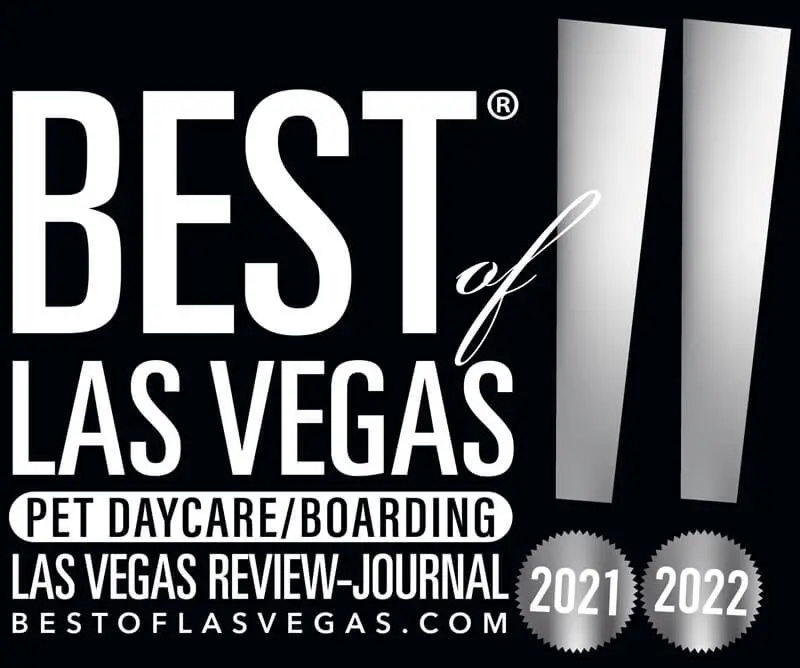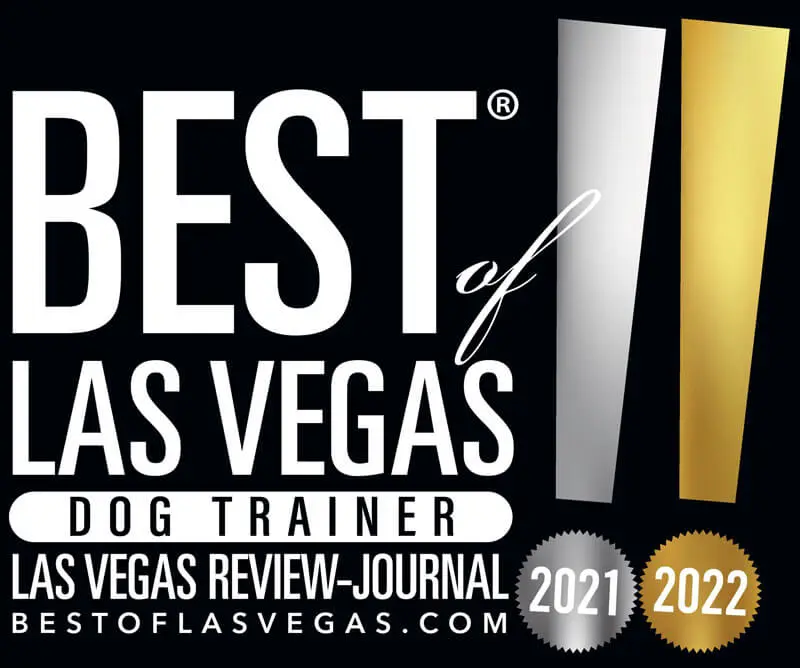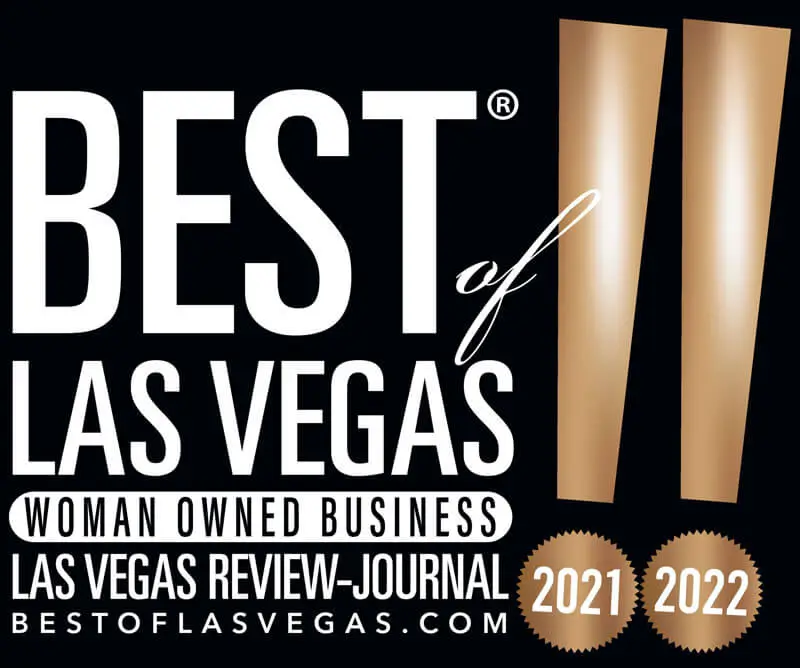 © 2019 CLUB K9 LAS VEGAS
Privacy Policies